July 16, 2021
Astrocytic interleukin-3 programs microglia and limits Alzheimer's disease
Despite being responsible for the majority of dementia cases, which inflict approximately 50 million people globally, Alzheimer's Disease remains poorly understood in its causes and its progression.  Our laboratory recently investigated immune factors involved in Alzheimer's Disease and discovered an unexpected role for IL-3 signaling in amelioration of Aβ burden and cognitive decline. Our data suggest that this phenomenon is conserved in mice and humans and, thus, open the door for potential immunotherapies targeting this axis. Our results are out now in Nature  and we are excited to see what avenues of Alzheimer's Disease research they open up. Thanks to the wonderful collaboration with the Tanzi Lab and all others involved. Check out the excellent Nature News and Views highlighting our study.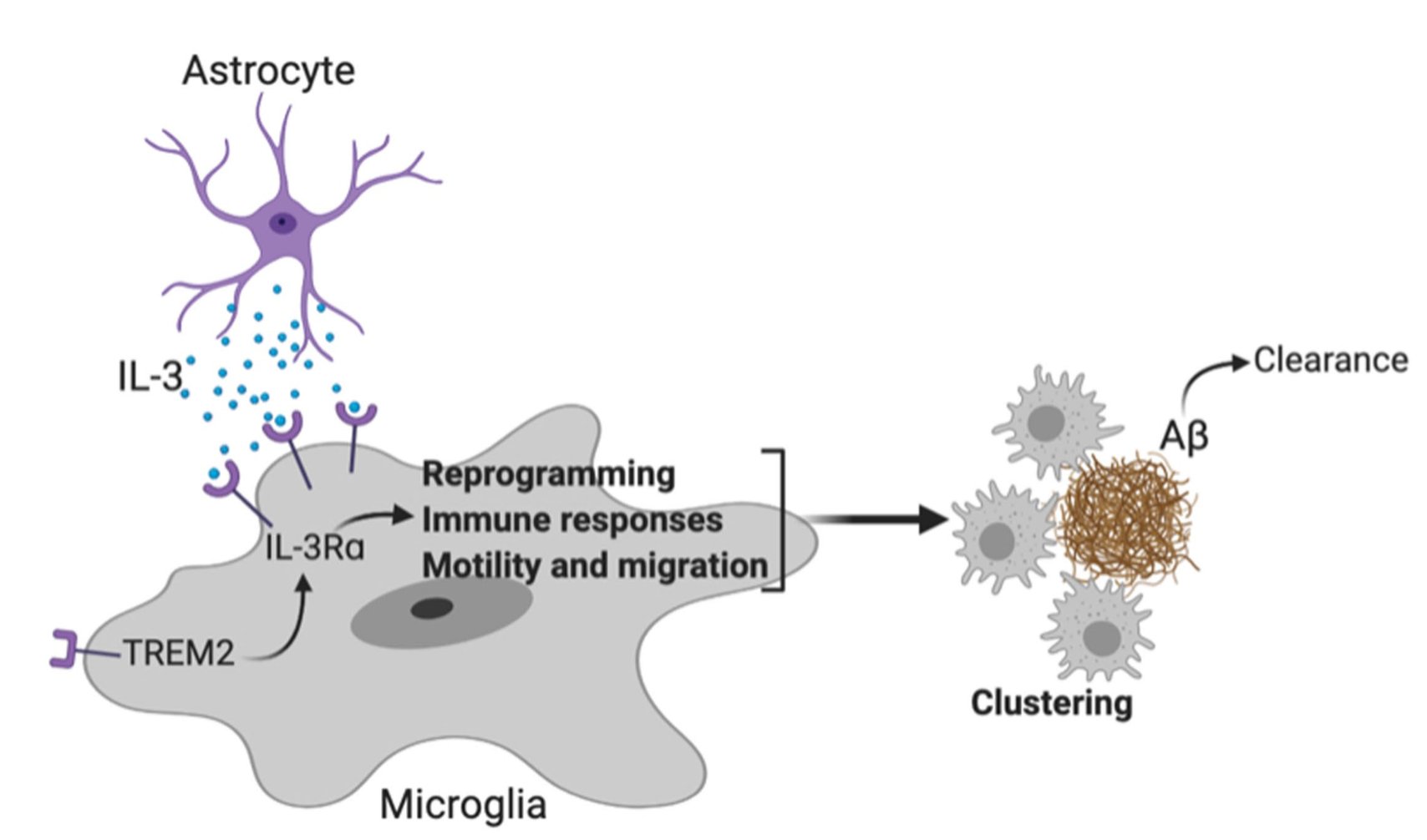 This work was headed by first author Dr. Cameron McAlpine, who has recently started his own lab here at the Icahn School of Medicine and is actively recruiting post-docs. Please apply to those interested.  See below for greater explanation by @cam_phd into our findings:
IL-3 is a multifunctional cytokine and an immune regulator. Despite some hints, the role of IL-3 in Alzheimer's disease (AD) was unknown. We found that IL-3 deletion worsens AD pathology and cognitive decline in 5xFAD mice, a murine model of AD.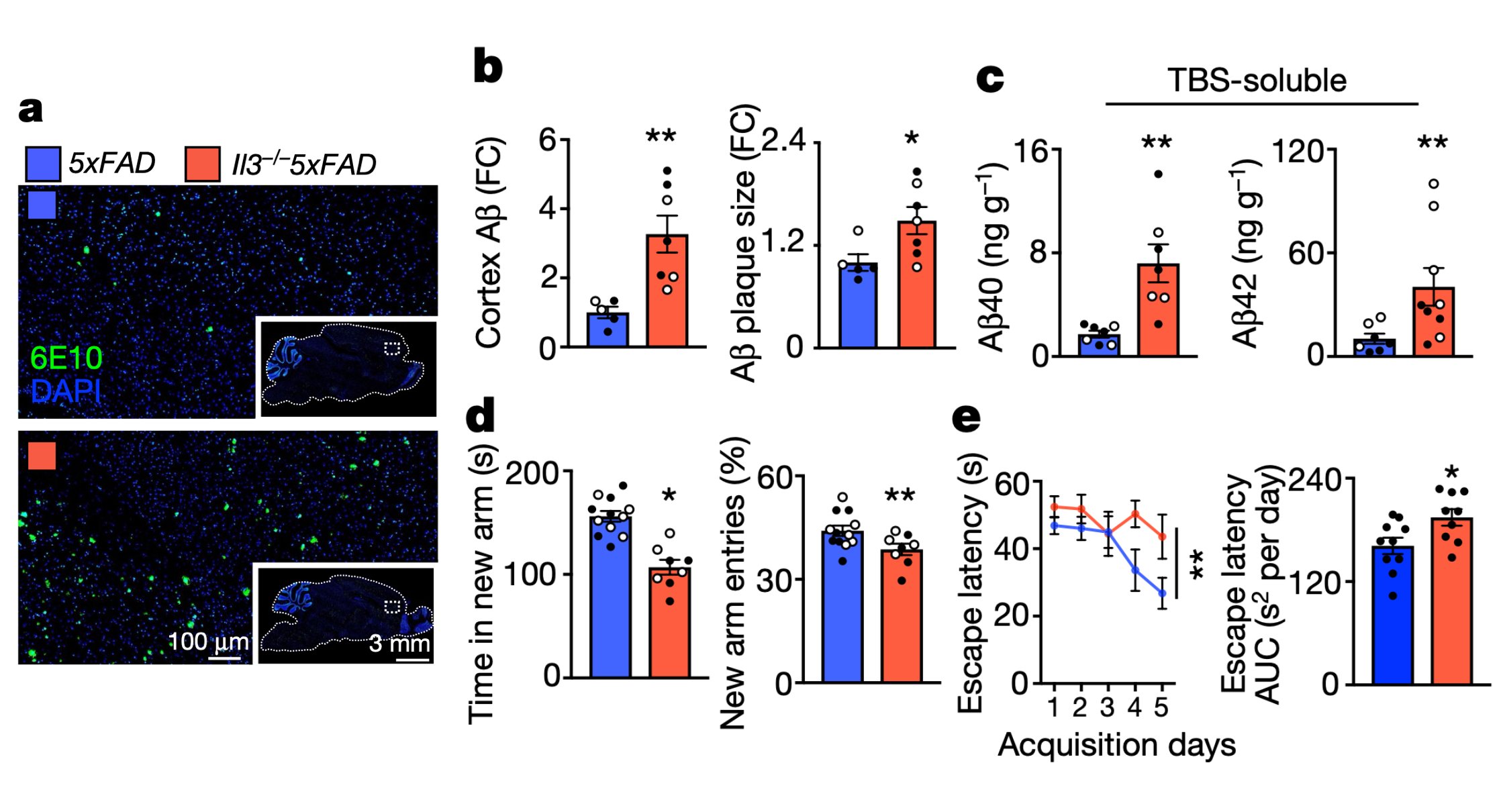 We then generated IL-3 reporter/flox mice using a CRISPR-Cas9-based editing strategy and found that a subset of astrocytes, but not other brain cells, generate IL-3.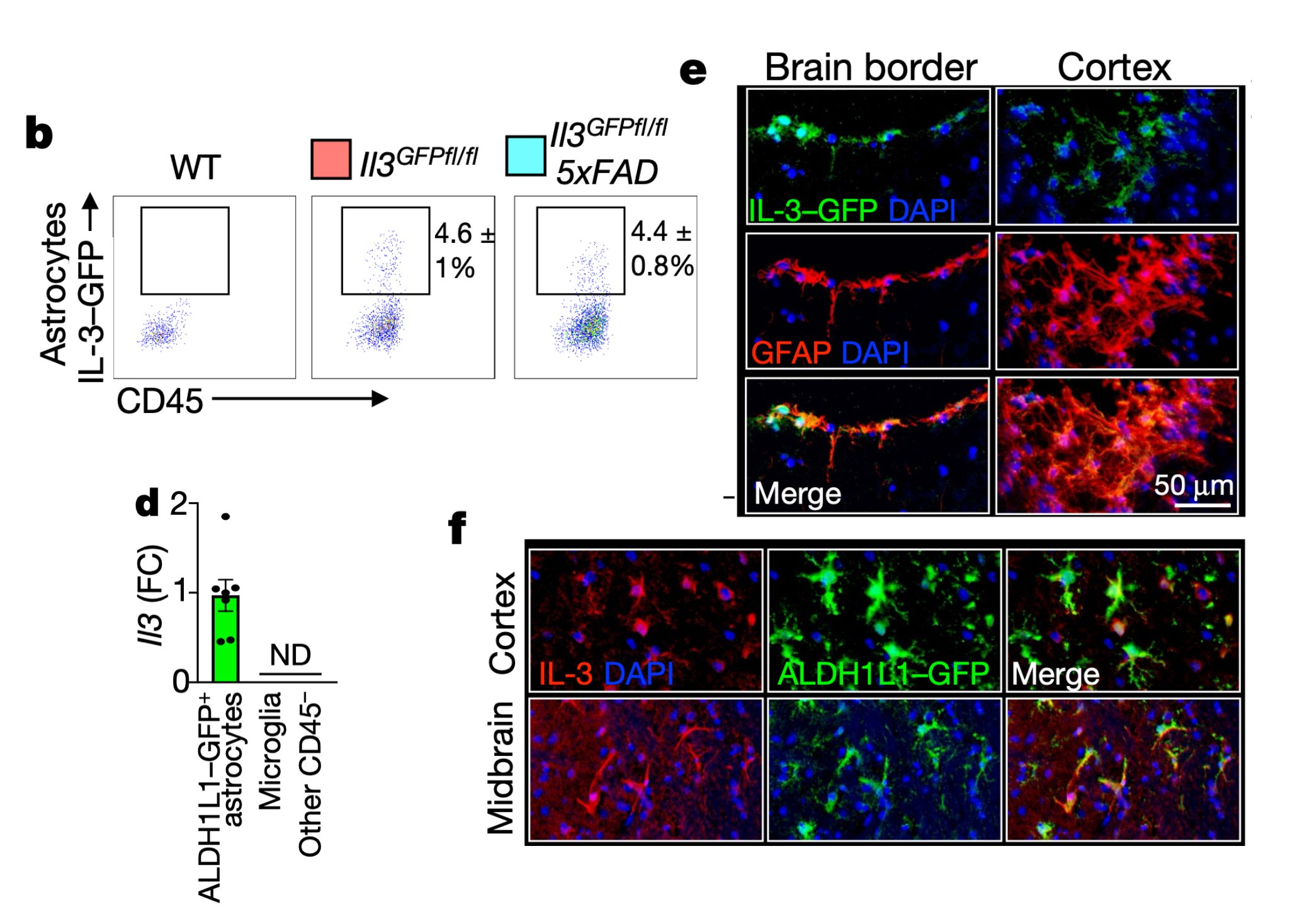 Interestingly, in AD, microglia become responsive to this astrocyte-sourced IL-3 by augmenting expression of IL-3's receptor, IL-3Rɑ, via TREM2 signaling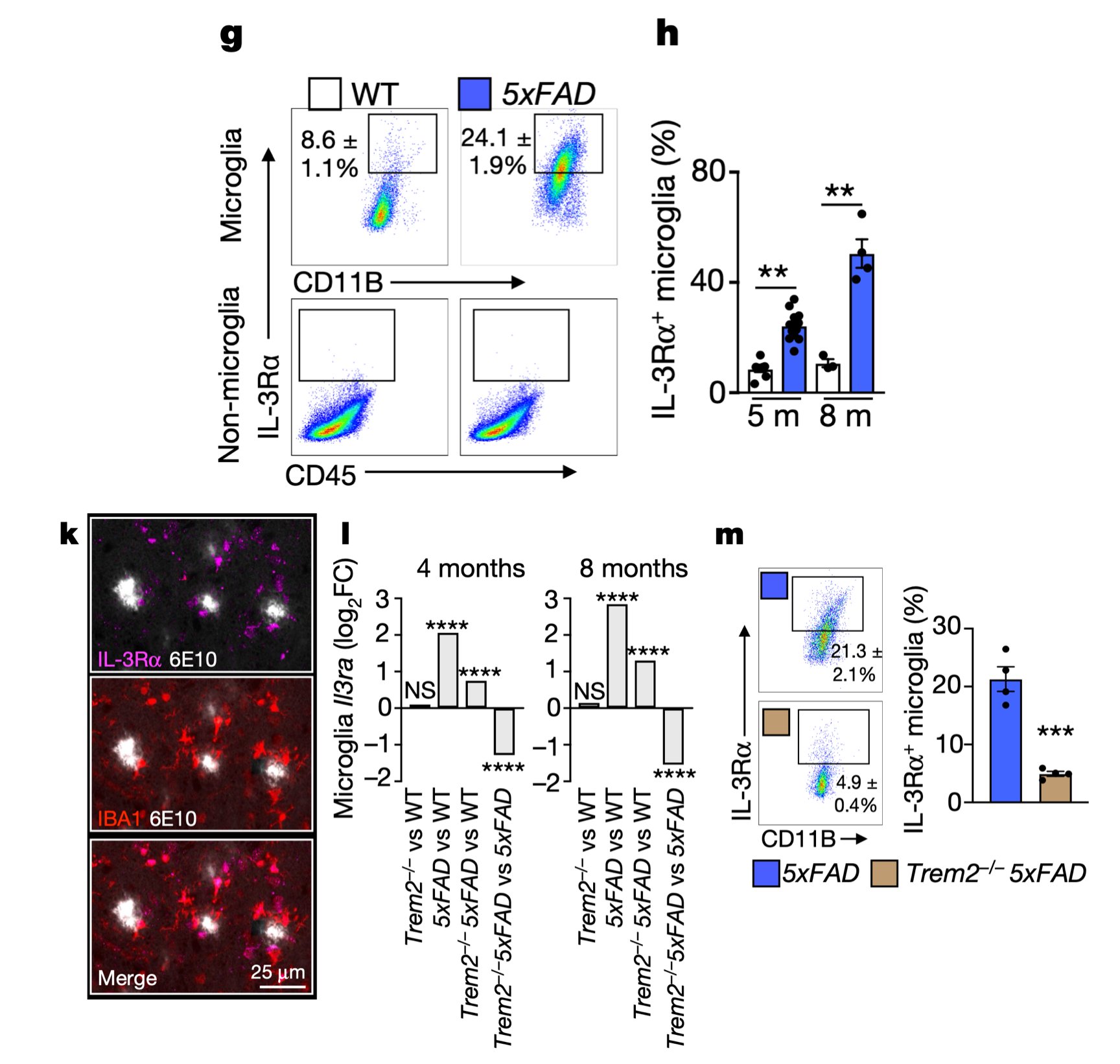 This Dynamic IL-3 signaling is not only relevant in mice but also occurs in humans with AD. In fact, IL-3RA expression correlates with APOE genotypes and Aβ load in the brain of AD patients.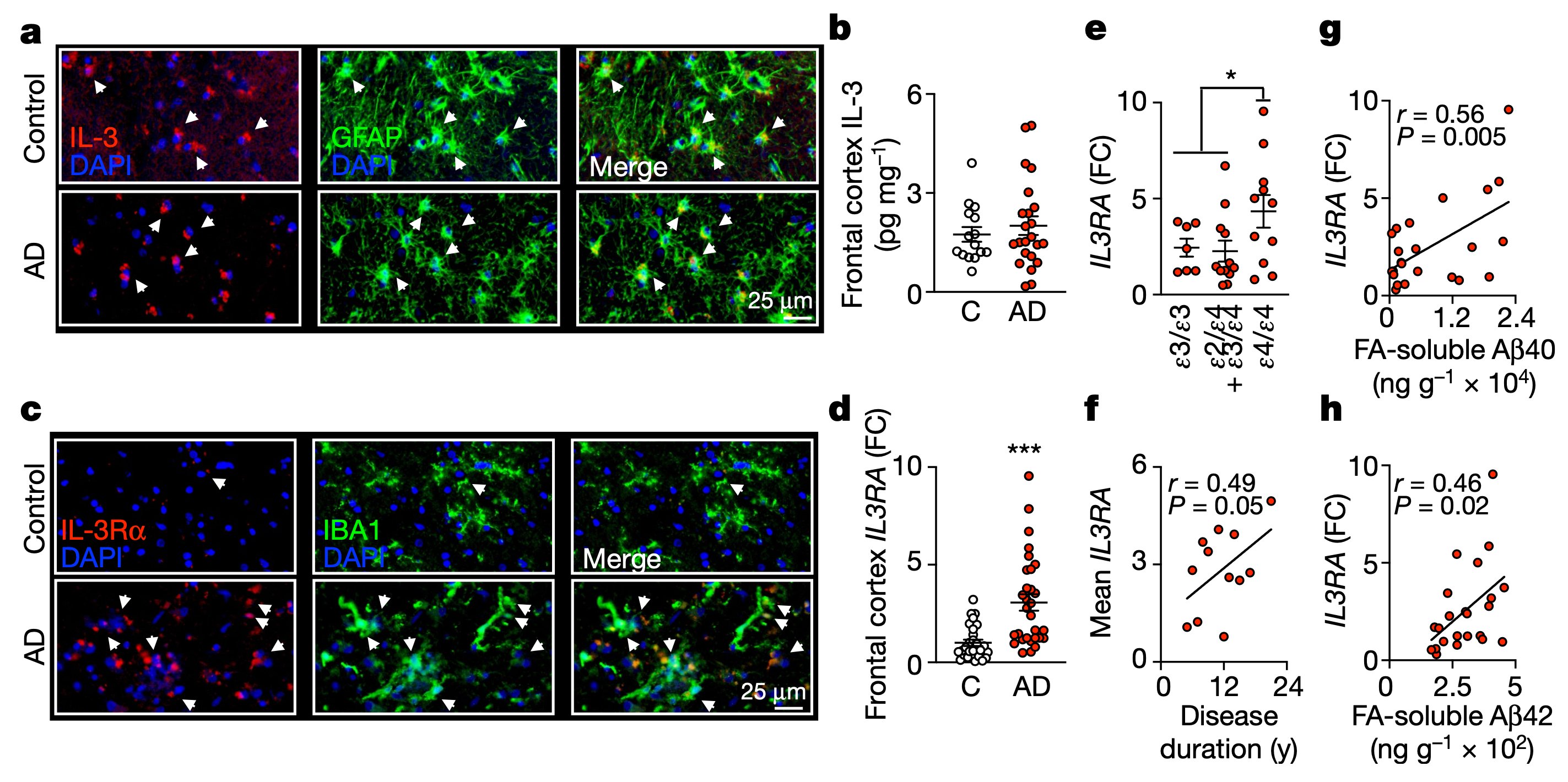 Finally, to explore therapeutic potential, chronic infusion of recombinant IL-3 into the murine brain ameliorated AD.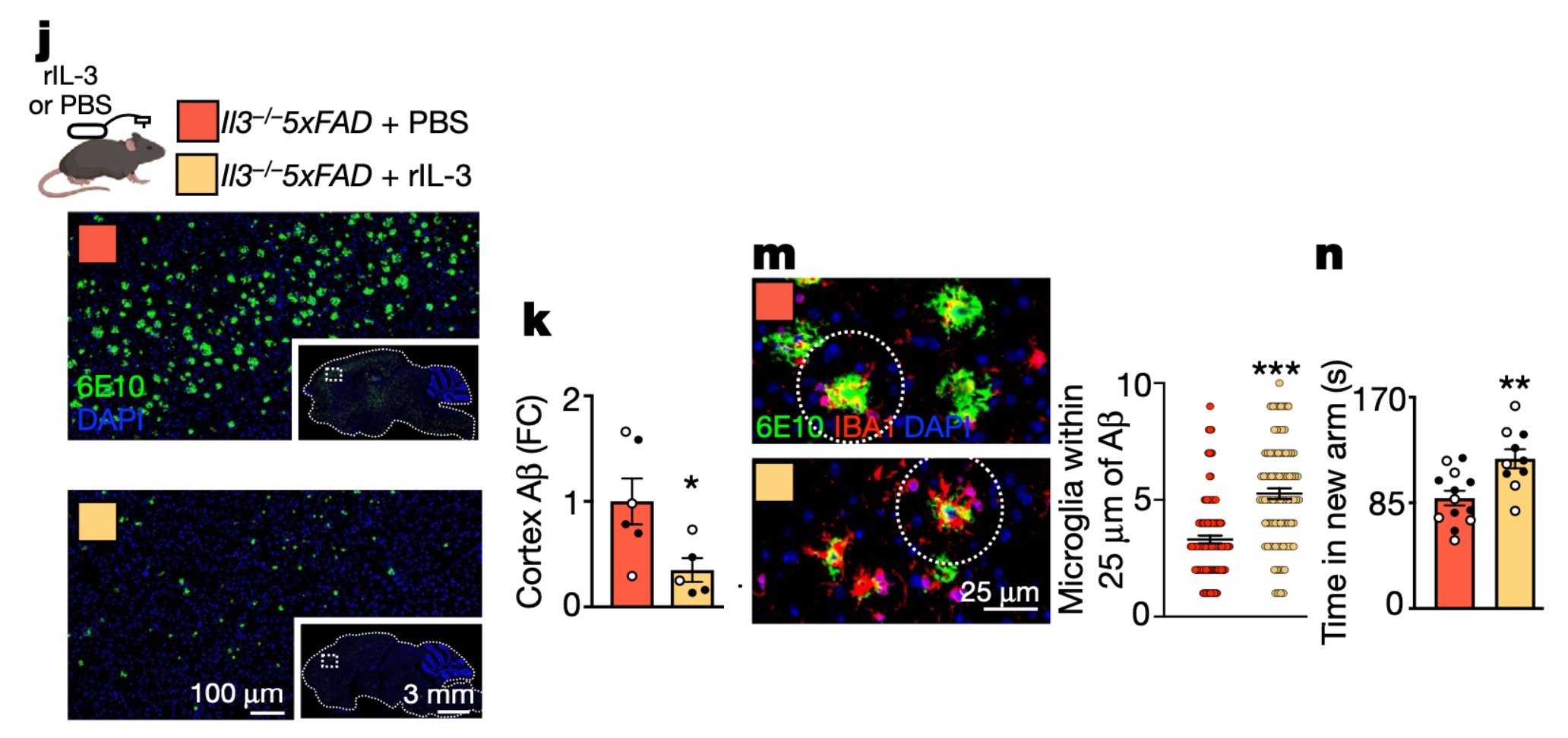 Read our complete findings here: https://www.nature.com/articles/s41586-021-03734-6
And check out extended media coverage here: https://www.eurekalert.org/pub_releases/2021-07/mgh-ris071221.php